I have been feeling so non creative for about 2 weeks now. I haven't painted much at all, and can't seem to finish the stuff I start. Worst of all I think I have already hit my breaking point with the political season. Facebook has sucked me in and I have been shooting my mouth off left and right. This is never really a good idea. I think the last couple of weeks with the bills being proposed in every other state to limit women's health has been the tipping point for me. I will try not to go off on politics here, but I am so tired of religious extremists targeting women all over the world. I am just now getting to the point where I realize babbling on Facebook is not going to change this. As an artist though, I have a public platform...even if it is small. I need to paint my feelings into my art. I just, as of yet, have never been able to produce something that powerful that makes people even a little uncomfortable. I am a lover of beauty and tend to have that as my theme in my work. I am wondering though if this little lack of creativity and pissed off political phase I am in will help me take my work to a new level of social awareness that I would love for it to go into. We shall see I suppose.
What is a little different now with this dry spell I am in is that I do the Totem Spirit drawings. These are commissioned work, and commissions can not always wait until your creative urge comes back.
I have been working on a larger Spirit totem painting for a client. In this work I am painting her actual face to go with the totem animals and symbols. This kind of work is always a little harder on me because I get a lot more nit picky. Plus I am trying real hard to paint on it when I have a clear mind that is not full of political garbage. It has been slow going, but it is turning out really nicely.
I am super excited about the opening of the inner portrait show at the end of this month in Beverly Hills. Here is the flyer for the event. I can't believe how many of my favorite women artists I will be sharing gallery space with!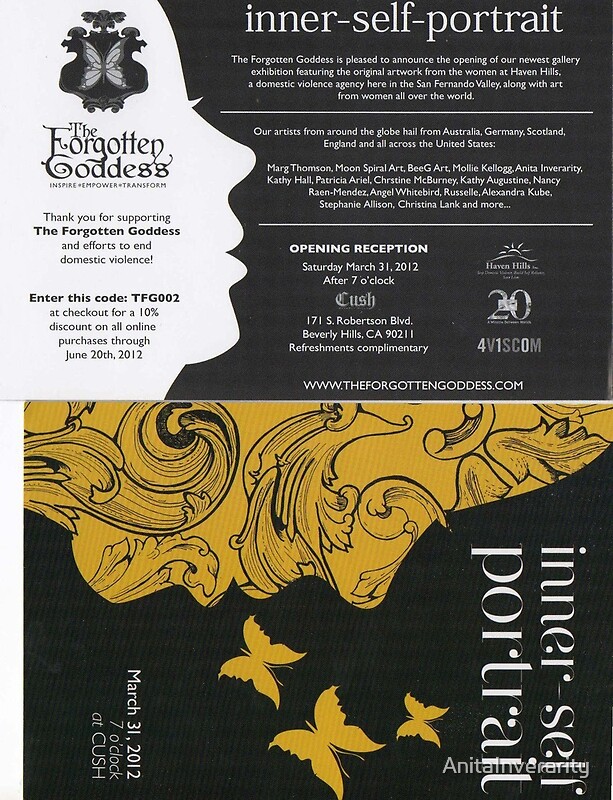 If you are lucky enough to live near Beverly Hills, please attend the show and send me some pics...I can't make it out there unfortunately.